4/5
HEY LOOK WHO IS BACK!
Yes, you guessed right (maybe O_O)! Brianna and Angelina are back ish! We took a bit of time off from blogging but never fear, we are working on catching up with posts 🙂
So, before I start I'm going to warn you.
THIS BOOK CONTAINS GORE, BLOOD, MURDER AND HAS SENSITIVE STUFF IN IT. Please, if you can't read these sort of things maybe After the Red rain isn't for you. The ending became very violent so you are warned. :[
What I Liked:
I'm a huge fan of science fiction when it's done right, which is often sooooooo. After the Red Rain was SO CRAZY! Yes it went from awesome to really weird and had me feeling more often than not in the mood of WHAT THE HECK WAS THAT? WHAT THE HECK JUST HAPPENED? WUUUT? This book was a bit nuts, I'm going to admit that right now. It was nuts and crazy and weird and so strange but I love it. It was an original story, and I soooo admire that.
So why was it weird? Sort of spoilers here so I'll fill it under the spoilers tag… [spoiler]The boy Deedra meets, Rose is just as he sounds, a Rose human mix. So that was weird. Why does he have tentacles? Who knows, that's just awesome! The other reason it's weird deals with what the Red Rain is and that is MAJOR spoilers so be very warned right now! This deals with the ending. MAJOR SPOILERS BELOW! The Red Rain is blended up bodies of the people who died? I DID NOT like this part of the book, that is weird and unexpected. Hey at least I didn't guess that right.. Still.. YUCK.[/spoiler]
I can safely say, I NEVER guessed the ending. Heh…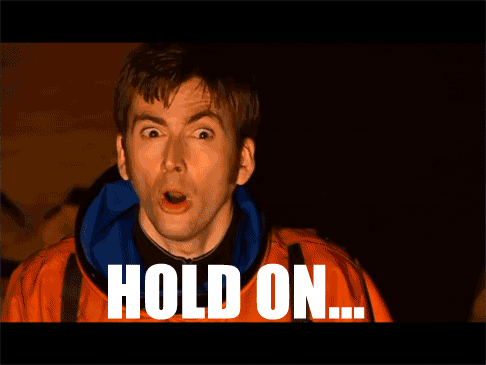 The world in After the Red Rain was also very interesting! I'm a bit sad that we didn't get introduced to other territories… however where Deedra lives is intensely destroyed. The way the authors created the scenery was awesome, it seemed like the world was crumbling to the ground. It painted a picture and that rocks <3!
So yeah. These characters are unique, I'm looking at you Rose and some other peoples. Be prepare for some surprises, deaths and shocking twists. Also, be ready for a few (VERY few) POV changes :]!
Suspense. IT IS A THING IN THIS BOOK. OH MY GOSH THE SUSPENSE!
What I Didn't Like:
Ok so, I didn't think this book was going to be as violent as it was. The story started off fine, but the further I went, the more gory it got. Look, I HATE gore with a passion and violence but the worst scenes were in the ending so I pushed myself to finish it. This book is GRAPHIC. *shivers*
The reason the Red Rain happened was awful to me and I did not like it :[ ah well. It's not my book nor my decision, that is up to the authors and I support that even if it wasn't my favorite thing.
In A Nutshell:
After the Red Rain is NOT for everyone, it is graphic and intense and gets very bloody. However the story was so unique and interesting it was hard to put down. I recommend it to people who want an interesting, intense read that will keep you flipping pages to the end.