Happy Thursday everyone, I hope it's full of joy and happiness. If not, just remember Friday is just around the corner!
This week is I picked a book that I read. You can read the review here.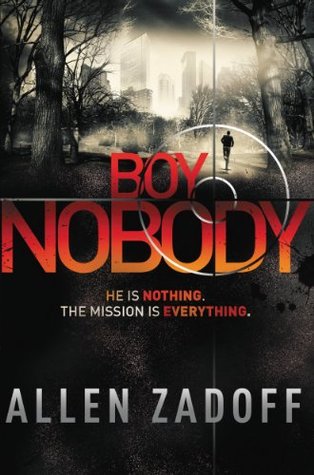 They needed the perfect assassin.

Boy Nobody is the perennial new kid in school, the one few notice and nobody thinks much about. He shows up in a new high school in a new town under a new name, makes a few friends, and doesn't stay long. Just long enough for someone in his new friend's family to die-of "natural causes." Mission accomplished, Boy Nobody disappears, moving on to the next target.

But when he's assigned to the mayor of New York City, things change. The daughter is unlike anyone he has encountered before; the mayor reminds him of his father. And when memories and questions surface, his handlers at The Program are watching. Because somewhere deep inside, Boy Nobody is somebody: the kid he once was; the teen who wants normal things, like a real home and parents; a young man who wants out. And who just might want those things badly enough to sabotage The Program's mission. -goodreads.com
Boy Nobody is a pretty good action spy series that I have overall enjoyed. Did you read this book, or does it sound interesting to you? Feel Free to comment below!