Everyone likes something different, food, colors, books and yes even characters. That's what this Monday is for we will shine some nice light on our favorite diverse books! Feel free to share yours below.
Briannas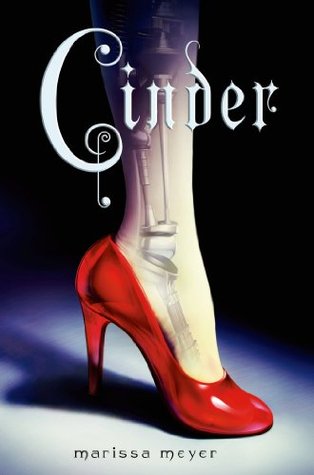 Humans and androids crowd the raucous streets of New Beijing. A deadly plague ravages the population. From space, a ruthless lunar people watch, waiting to make their move. No one knows that Earth's fate hinges on one girl.

Cinder, a gifted mechanic, is a cyborg. She's a second-class citizen with a mysterious past, reviled by her stepmother and blamed for her stepsister's illness. But when her life becomes intertwined with the handsome Prince Kai's, she suddenly finds herself at the center of an intergalactic struggle, and a forbidden attraction. Caught between duty and freedom, loyalty and betrayal, she must uncover secrets about her past in order to protect her world's future. -goodreads.com

Angelina's is To Kill A Mockingbird
The unforgettable novel of a childhood in a sleepy Southern town and the crisis of conscience that rocked it, To Kill A Mockingbird became both an instant bestseller and a critical success when it was first published in 1960. It went on to win the Pulitzer Prize in 1961 and was later made into an Academy Award-winning film, also a classic.

Compassionate, dramatic, and deeply moving, To Kill A Mockingbird takes readers to the roots of human behavior – to innocence and experience, kindness and cruelty, love and hatred, humor and pathos. -goodreads.com

Both books are different from the general world of books I guess you could say. While there is nothing wrong with the general character sometimes it's nice to have something different! What are some of your favorite diverse books? I'd love to hear about them and read them. Feel free to comment below.