Do you know what's coming?
Something good!
A giveaway!
Okay….we have 490 followers but my sister and I aren't patient XD!
Here's what we are giving away:
1. The Assassins Blade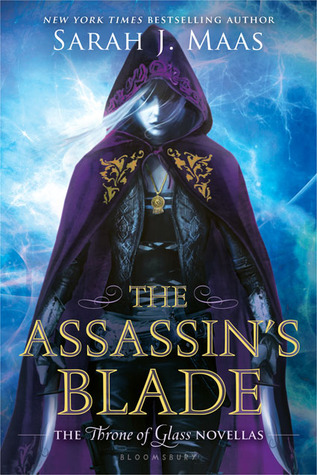 Contains all five novellas.

Celaena Sardothien is Adarlan's most feared assassin. As part of the Assassin's Guild, her allegiance is to her master, Arobynn Hamel, yet Celaena listens to no one and trusts only her fellow killer-for-hire, Sam. In these action-packed novellas – together in one edition for the first time – Celaena embarks on five daring missions. They take her from remote islands to hostile deserts, where she fights to liberate slaves and seeks to avenge the tyrannous. But she is acting against Arobynn's orders and could suffer an unimaginable punishment for such treachery. Will Celaena ever be truly free? Explore the dark underworld of this kick-ass heroine to find out. -goodreads.com
2.  The 5th Vertex
Urus Noellor–a boy born deaf who is about to be publicly branded as a burden, incapable of being the warrior his people demand–stands upon a rooftop, poised to throw himself over the edge. His failed attempt at suicide unlocks within him a long-dormant form of magic thought to have died out thousands of years before, a power that may be the key to saving the world from an equally ancient enemy.

Urus and his companions–Goodwyn, the greatest warrior in Kest, and Cailix, a mysterious orphan–must find a way to stop a powerful group of sorcerers from destroying the five long-hidden vertices that ward the world against threats from beyond, while fighting off threats from within. They soon learn that the scope of the coming danger may be more dire than any of them could have imagined. As the battle for the vertices spreads to the neighboring realms, Goodwyn must face the realities of war and death; Cailix discovers a devastating truth that could change everything; and Urus discovers his uncanny gifts and courage as he peels away clues to his true identity. But even as Urus gains the power he has always craved, he experiences it all in profound, lonely silence. -goodreads.com
Comes signed (on the first page by the author) and with a bookmark.
3. The Retribution of Mara Dyer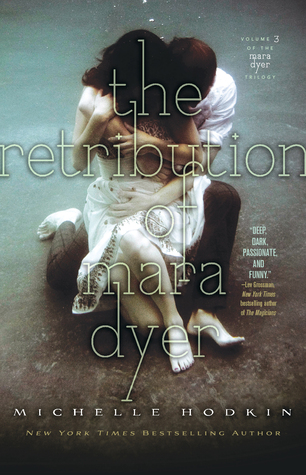 Mara Dyer wants to believe there's more to the lies she's been told.
There is.

She doesn't stop to think about where her quest for the truth might lead.
She should.

She never had to imagine how far she would go for vengeance.
She will now.

Loyalties are betrayed, guilt and innocence tangle, and fate and chance collide in this shocking conclusion to Mara Dyer's story.

Retribution has arrived
Signed by the author on the first page!
4. Shadow and Bone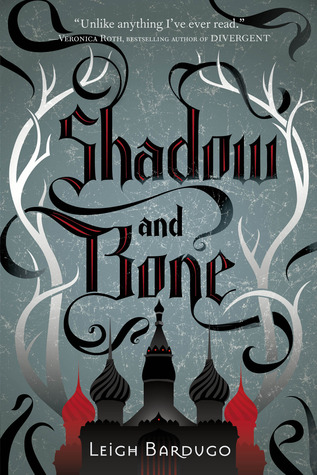 Surrounded by enemies, the once-great nation of Ravka has been torn in two by the Shadow Fold, a swath of near impenetrable darkness crawling with monsters who feast on human flesh. Now its fate may rest on the shoulders of one lonely refugee.

Alina Starkov has never been good at anything. But when her regiment is attacked on the Fold and her best friend is brutally injured, Alina reveals a dormant power that saves his life—a power that could be the key to setting her war-ravaged country free. Wrenched from everything she knows, Alina is whisked away to the royal court to be trained as a member of the Grisha, the magical elite led by the mysterious Darkling.

Yet nothing in this lavish world is what it seems. With darkness looming and an entire kingdom depending on her untamed power, Alina will have to confront the secrets of the Grisha . . . and the secrets of her heart.
-goodreads.com
Has a signed bookmark with it!
5. A Kiss in Time (it was super good!)
Talia fell under a spell…
Jack broke the curse.

I was told to beware the accursed spindle, but it was so enchanting, so hypnotic…

I was looking for a little adventure the day I ditched my tour group. But finding a comatose town, with a hot-looking chick asleep in it, was so not what I had in mind.

I awakened in the same place but in another time—to a stranger's soft kiss.

I couldn't help kissing her. Sometimes you just have to kiss someone. I didn't know this would happen.

Now I am in dire trouble because my father, the king, says I have brought ruin upon our country. I have no choice but to run away with this commoner!

Now I'm stuck with a bratty princess and a trunk full of her jewels…The good news: My parents will freak!

Think you have dating issues? Try locking lips with a snoozing stunner who turns out to be 316 years old. Can a kiss transcend all—even time? -goodreads.com

Also included a bookmark for the new book Becoming Jinn by Lori Goldstein
We aren't responsible for books lost in the mail and it is for US only (I'm sorry!)