A new year means new books and man-oh-man are there some GREAT books coming out this year, starting with January!
THE  BOOK TITLES AND AUTHORS ARE LINKS TO GOODREADS!
Firefight by Brandon Sanderson
They told David it was impossible–that even the Reckoners had never killed a High Epic. Yet, Steelheart–invincible, immortal, unconquerable–is dead. And he died by David's hand.

Eliminating Steelheart was supposed to make life more simple. Instead, it only made David realize he has questions. Big ones. And there's no one in Newcago who can give him the answers he needs.

Babylon Restored, the old borough of Manhattan, has possibilities, though. Ruled by the mysterious High Epic, Regalia, David is sure Babylon Restored will lead him to what he needs to find. And while entering another city oppressed by a High Epic despot is a gamble, David's willing to risk it. Because killing Steelheart left a hole in David's heart. A hole where his thirst for vengeance once lived. Somehow, he filled that hole with another Epic–Firefight. And he's willing to go on a quest darker, and more dangerous even, than the fight against Steelheart to find her, and to get his answers.-goodreads.com
Release Date: January 6th, 2015
After surviving a disastrous battle at prom, Alyssa has embraced her madness and gained perspective. She's determined to rescue her two worlds and the people and netherlings she loves. Even if it means challenging Queen Red to a final battle of wills and wiles . . . and even if the only way to Wonderland, now that the rabbit hole is closed, is through the looking-glass world–a parallel dimension filled with mutated and violent netherling outcasts. In the final installment of the wildly popular Splintered trilogy, Alyssa and her dad journey into the heart of magic and mayhem in search of her mom and to set right all that's gone wrong. Together with Jeb and Morpheus, they must salvage Wonderland from the decay and destruction that has ensnared it. But if they succeed and come out alive, can everyone truly have their happily ever after? -goodreads.com

Release Date: January 6th, 2015
Golden Sun (Red Rising #2) by Pierce Brown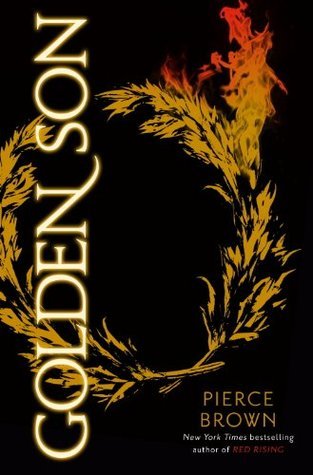 Golden Son continues the stunning saga of Darrow, a rebel forged by tragedy, battling to lead his oppressed people to freedom from the overlords of a brutal elitist future built on lies. Now fully embedded among the Gold ruling class, Darrow continues his work to bring down Society from within. A life-or-death tale of vengeance with an unforgettable hero at its heart, Golden Son guarantees Pierce Brown's continuing status as one of fiction's most exciting new voices. -goodreads.com

Release Date: January 6th, 2015
Never Never by Colleen Hoover and Tarryn Fisher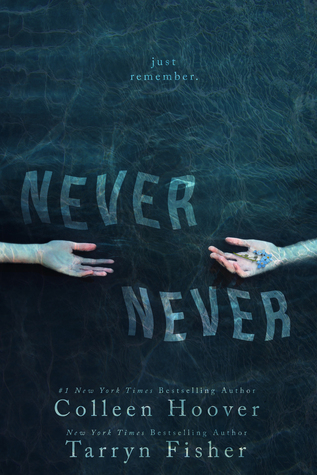 Best friends since they could walk. In love since the age of fourteen. Complete strangers since this morning.
He'll do anything to remember. She'll do anything to forget. -goodreads.com

A super short summary, yet so captivating!
Release Date: January 11th, 2015
The Darkest Part of The Forest by Holly Black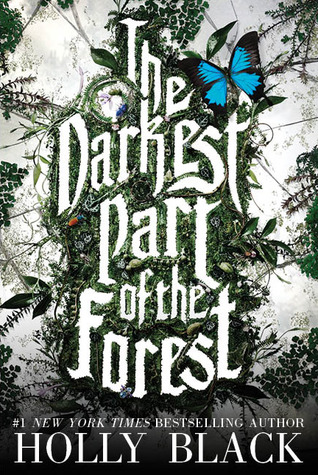 Children can have a cruel, absolute sense of justice. Children can kill a monster and feel quite proud of themselves. A girl can look at her brother and believe they're destined to be a knight and a bard who battle evil. She can believe she's found the thing she's been made for.

Hazel lives with her brother, Ben, in the strange town of Fairfold where humans and fae exist side by side. The faeries' seemingly harmless magic attracts tourists, but Hazel knows how dangerous they can be, and she knows how to stop them. Or she did, once.

At the center of it all, there is a glass coffin in the woods. It rests right on the ground and in it sleeps a boy with horns on his head and ears as pointed as knives. Hazel and Ben were both in love with him as children. The boy has slept there for generations, never waking.

Until one day, he does…

As the world turns upside down, Hazel tries to remember her years pretending to be a knight. But swept up in new love, shifting loyalties, and the fresh sting of betrayal, will it be enough?-goodreads.com
Release Date: January 13th, 2015
The Conspiracy of Us by Maggie Hall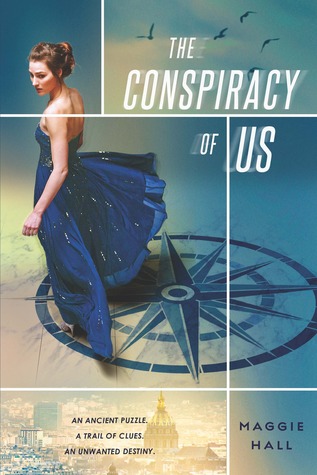 To fight her destiny as the missing heir to a powerful and dangerous secret society, sixteen-year-old Avery West must solve an ancient puzzle in a deadly race across Europe. Forbidden love and code-breaking, masked balls and explosions, destiny and dark secrets collide in this romantic thriller, in the vein of a YA DaVinci Code.

Avery West's newfound family can shut down Prada at the Champs-Elysees when they want to shop in peace, and can just as easily order a bombing when they want to start a war.

They are part of a powerful and dangerous secret society called the Circle of Twelve, and Avery is their missing heir. If they discover who she is, some of them will want to use her as a pawn. Some will want her dead.

To thwart their plans, Avery must follow a trail of clues from the landmarks of Paris to the back alleys of Istanbul and through a web of ancient legends and lies. And unless she can stay one step ahead of beautiful, volatile Stellan, who knows she's more than she seems, and can decide whether to trust mysterious, magnetic Jack, she may be doomed after all. -goodreads.com
Release Date: January 13th, 2015
The Five Stages of Andrew Brawley by Shaun Hutchinson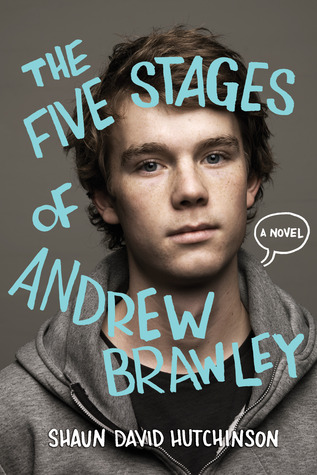 Andrew Brawley was supposed to die that night. His parents did, and so did his sister, but he survived.

Now he lives in the hospital. He serves food in the cafeteria, he hangs out with the nurses, and he sleeps in a forgotten supply closet. Drew blends in to near invisibility, hiding from his past, his guilt, and those who are trying to find him.

Then one night Rusty is wheeled into the ER, burned on half his body by hateful classmates. His agony calls out to Drew like a beacon, pulling them both together through all their pain and grief. In Rusty, Drew sees hope, happiness, and a future for both of them. A future outside the hospital, and away from their pasts.

But Drew knows that life is never that simple. Death roams the hospital, searching for Drew, and now Rusty. Drew lost his family, but he refuses to lose Rusty, too, so he's determined to make things right. He's determined to bargain, and to settle his debts once and for all.

But Death is not easily placated, and Drew's life will have to get worse before there is any chance for things to get better.

A partly graphic novel. -goodreads.com

Release Date; January 20th, 2015
Woven by Michael Jensen and David Powers King
Two unlikely allies must journey across a kingdom in the hopes of thwarting death itself.

All his life, Nels has wanted to be a knight of the kingdom of Avërand. Tall and strong, and with a knack for helping those in need, the people of his sleepy little village have even taken to calling him the Knight of Cobblestown.

But that was before Nels died, murdered outside his home by a mysterious figure.

Now the young hero has awoken as a ghost, invisible to all around him save one person—his only hope for understanding what happened to him—the kingdom's heir, Princess Tyra. At first the spoiled royal wants nothing to do with Nels, but as the mystery of his death unravels, the two find themselves linked by a secret, and an enemy who could be hiding behind any face.

Nels and Tyra have no choice but to abscond from the castle, charting a hidden world of tangled magic and forlorn phantoms. They must seek out an ancient needle with the power to mend what has been torn, and they have to move fast. Because soon Nels will disappear forever. -goodreads.com

Release Date: January 27th, 2015