Every Tuesday The Broke and the Bookish host a Top Ten Tuesday list for anyone to take part in! To see others lists and link up you can go to this link here.
2015 is looking to be a promising year for wonderful books! Here are my sister and my Top Ten books we are fan girling over. In no particular order, here they are:
** The Title in blue links you to the books goodread page, if you want to read the book feel free to clink on the link and add it to you To-Read shelf!
1. Magonia by Maria Dahvana Headley
Aza Ray is drowning in thin air.
Since she was a baby, Aza has suffered from a mysterious lung disease that makes it ever harder for her to breathe, to speak—to live.
So when Aza catches a glimpse of a ship in the sky, her family chalks it up to a cruel side effect of her medication. But Aza doesn't think this is a hallucination. She can hear someone on the ship calling her name.
Only her best friend, Jason, listens. Jason, who's always been there. Jason, for whom she might have more-than-friendly feelings. But before Aza can consider that thrilling idea, something goes terribly wrong. Aza is lost to our world—and found, by another. Magonia.
Above the clouds, in a land of trading ships, Aza is not the weak and dying thing she was. In Magonia, she can breathe for the first time. Better, she has immense power—and as she navigates her new life, she discovers that war is coming. Magonia and Earth are on the cusp of a reckoning. And in Aza's hands lies the fate of the whole of humanity—including the boy who loves her. Where do her loyalties lie?-goodreads.com
Get this book on April 28th, 2015
2. The Girl at Midnight by Melissa Grey
Beneath the streets of New York City live the Avicen, an ancient race of people with feathers for hair and magic running through their veins. Age-old enchantments keep them hidden from humans. All but one. Echo is a runaway pickpocket who survives by selling stolen treasures on the black market, and the Avicen are the only family she's ever known.
Echo is clever and daring, and at times she can be brash, but above all else she's fiercely loyal. So when a centuries-old war crests on the borders of her home, she decides it's time to act.
Legend has it that there is a way to end the conflict once and for all: find the Firebird, a mythical entity believed to possess power the likes of which the world has never seen. It will be no easy task, but if life as a thief has taught Echo anything, it's how to hunt down what she wants . . . and how to take it.
But some jobs aren't as straightforward as they seem. And this one might just set the world on fire. -goodreads.com

Get this book on April 28th, 2015
3. The Heart of Betrayal (The Remnant Chronicles #2) by Mary E. Pearson
Held captive in the barbarian kingdom of Venda, Lia and Rafe have little chance of escape. Desperate to save her life, Lia's erstwhile assassin, Kaden, has told the Vendan Komizar that she has the gift, and the Komizar's interest in Lia is greater than anyone could have foreseen.
Meanwhile, nothing is straightforward: there's Rafe, who lied to Lia, but has sacrificed his freedom to protect her; Kaden, who meant to assassinate her but has now saved her life; and the Vendans, whom Lia always believed to be barbarians. Now that she lives amongst them, however, she realizes that may be far from the truth. Wrestling with her upbringing, her gift, and her sense of self, Lia must make powerful choices that will affect her country… and her own destiny. -goodreads.com

Get this book on July 7th, 2015
CAN'T WAIT OH MY GOODNESS eWFAREGtvfcds
4. Half Wild (Half Bad Trilogy #2) by Sally Green
In a modern-day England where two warring factions of witches live amongst humans, seventeen-year-old Nathan is an abomination, the illegitimate son of the world's most powerful and violent witch. Nathan is hunted from all sides: nowhere is safe and no one can be trusted. Now, Nathan has come into his own unique magical Gift, and he's on the run–but the Hunters are close behind, and they will stop at nothing until they have captured Nathan and destroyed his father. -goodreads.com

Get this book on March 24th, 2015
5. Red Queen (Red Queen Trilogy #1) by Victoria Aveyard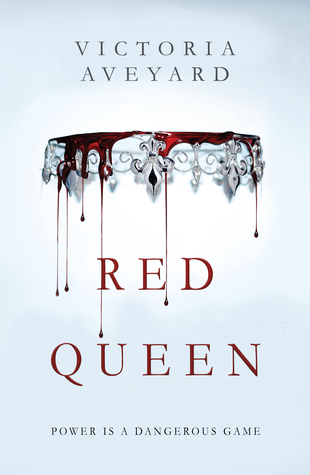 The poverty stricken Reds are commoners, living under the rule of the Silvers, elite warriors with god-like powers.

To Mare Barrow, a 17-year-old Red girl from The Stilts, it looks like nothing will ever change.

Mare finds herself working in the Silver Palace, at the centre of
those she hates the most. She quickly discovers that, despite her red blood, she possesses a deadly power of her own. One that threatens to destroy Silver control.

But power is a dangerous game. And in this world divided by blood, who will win?

-goodreads.com
Get this book on February 10th, 2015
6. Ensnared (Splintered #3) by A.G. Howard
After surviving a disastrous battle at prom, Alyssa has embraced her madness and gained perspective. She's determined to rescue her two worlds and the people and netherlings she loves. Even if it means challenging Queen Red to a final battle of wills and wiles . . . and even if the only way to Wonderland, now that the rabbit hole is closed, is through the looking-glass world–a parallel dimension filled with mutated and violent netherling outcasts. In the final installment of the wildly popular Splintered trilogy, Alyssa and her dad journey into the heart of magic and mayhem in search of her mom and to set right all that's gone wrong. Together with Jeb and Morpheus, they must salvage Wonderland from the decay and destruction that has ensnared it. But if they succeed and come out alive, can everyone truly have their happily ever after? -goodreads.com

Get this book on January 6th, 2015
7.  Forged (Taken #3) by Erin Bowman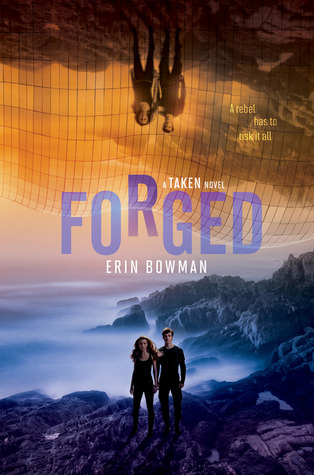 The Order is building an unstoppable army, with every generation of Forgeries harder to detect and deadlier than the one before. It's time for Gray and his fellow rebels to end the Order's world of lies. But when the most familiar faces—and even the girl he loves—can't be trusted, Gray will have to tread carefully if he wants to succeed. Or survive. -goodreads.com

Get this book on April 14th, 2015
8. The Heir (The Selection #4) Kiera Cass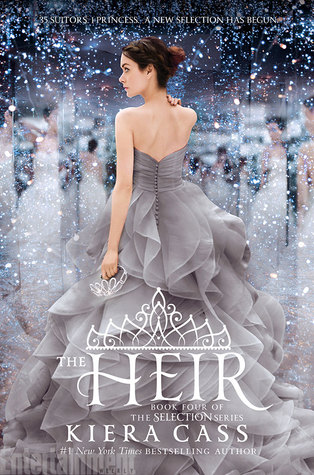 Twenty years ago, America Singer entered the Selection and won Prince Maxon's heart. Now the time has come for Princess Eadlyn to hold a Selection of her own. Eadlyn doesn't expect her Selection to be anything like her parents' fairy-tale love story. But as the competition begins, she may discover that finding her own happily ever after isn't as impossible as she always thought. -goodreads.com

Get this book on May 5th, 2015
9. An Ember in the Ashes by Sabaa Tahir
.
Set in a terrifyingly brutal Rome-like world, An Ember in the Ashes is an epic fantasy debut about an orphan fighting for her family and a soldier fighting for his freedom. It's a story that's literally burning to be told.
LAIA is a Scholar living under the iron-fisted rule of the Martial Empire. When her brother is arrested for treason, Laia goes undercover as a slave at the empire's greatest military academy in exchange for assistance from rebel Scholars who claim that they will help to save her brother from execution.
ELIAS is the academy's finest soldier— and secretly, its most unwilling. Elias is considering deserting the military, but before he can, he's ordered to participate in a ruthless contest to choose the next Martial emperor.
When Laia and Elias's paths cross at the academy, they find that their destinies are more intertwined than either could have imagined and that their choices will change the future of the empire itself.
Vow your blood and body to the empire.
Keep your heart for yourself. -goodreads.com
Get this book on April 28th, 2015
10. The Witch Hunter by Virginia Boecker
Elizabeth Grey is one of the king's best witch hunters, devoted to rooting out witchcraft and doling out justice. When she's accused of being a witch herself, Elizabeth is arrested and sentenced to die at the stake. Salvation comes from a man she thought was her enemy. Nicholas Perevil, the most powerful wizard in the kingdom, offers her a deal: he will save her from execution if she can track down the person who laid a deadly curse on him.
As she's thrust into the world of witches, ghosts, pirates, and all-too-handsome healers, Elizabeth is forced to redefine her ideas of right and wrong, of friends and enemies, and of love and hate -goodreads.com

Get this book on June 2nd, 2015
So, there you have it, our most anticipated books of 2015. Are any of your books on this list? Any others you want to read we didn't mention? Let us know below!